If you want to buy a new mattress, there's lots to think about. Do you want a pocket sprung mattress or memory foam? Firm, medium or soft? Boxed and rolled or flat? Once you've spent hours browsing through all of the options, you'll realise that there's yet another choice to be made, and that's the different mattress surfaces.
Why does it matter? Well, all of these individual elements come together to create the perfect sleeping environment for you. As we spend a third of our lives in bed, it's essential to get everything right.
Bad sleep doesn't just make us feel groggy and grumpy in the morning but can cause serious long-term health issues, too. So it's well worth taking the time to choose carefully – including the type of mattress surface you want.
What are the different mattress surfaces?
Pillow top
Tufted
Quilted
Box top
The surfaces aren't just there to keep the fillings in place, but to give you a comfortable platform on which to sleep. The type of surface will depend on the construction of the mattress. Whether it's a memory foam mattress, hybrid mattress (memory foam and pocketed springs) or one of our many spring mattresses, and the price point. Each has its own unique properties and advantages.
To help you make the right decision, let's take a look at each type of mattress surface.
What is a pillow top mattress?
If you love that snuggly feeling when you get into bed but don't want to compromise on support, a pillow top mattress is top of the list. The key ingredient in a pillow-top mattress is an extra layer of padding that's sewn onto the top. Think of it like an extra mattress topper that gives your mattress that additional layer of sumptuous comfort.
Pillow top mattresses are ideal for people who like the feel of a firm mattress, but still want that soft, luxurious sensation when they get into bed. They also look stunning and can prolong the lifespan of a mattress too. Unlike detachable mattress toppers, they cannot be taken off and washed.
A pillow top mattress is single-sided. So all you have to do to avoid any lumps or dips from forming is rotate the mattress from top to bottom every few months.
Pillow tops are made from a variety of different materials. These range from man-made options, including memory foam to soft natural fibres like cotton or even latex. What type of material you choose is up to you.
Our best pillow top mattresses
We love pillow-top mattresses and have a stock of some of the best on offer across all price points. It's hard to choose our favourites, but our best-sellers include:
Sealy Pearl Luxury Pillow Top Mattress
A combination of PostureTech CS springs and a reflex foam pillow top gives the Sealy Pearl Luxury Pillow Top Mattress a firmer, more supportive feeling. The reflex foam is slightly denser than normal memory foam and is ideal if you're a little larger or heavier. Or, if you simply prefer a slightly firmer feel.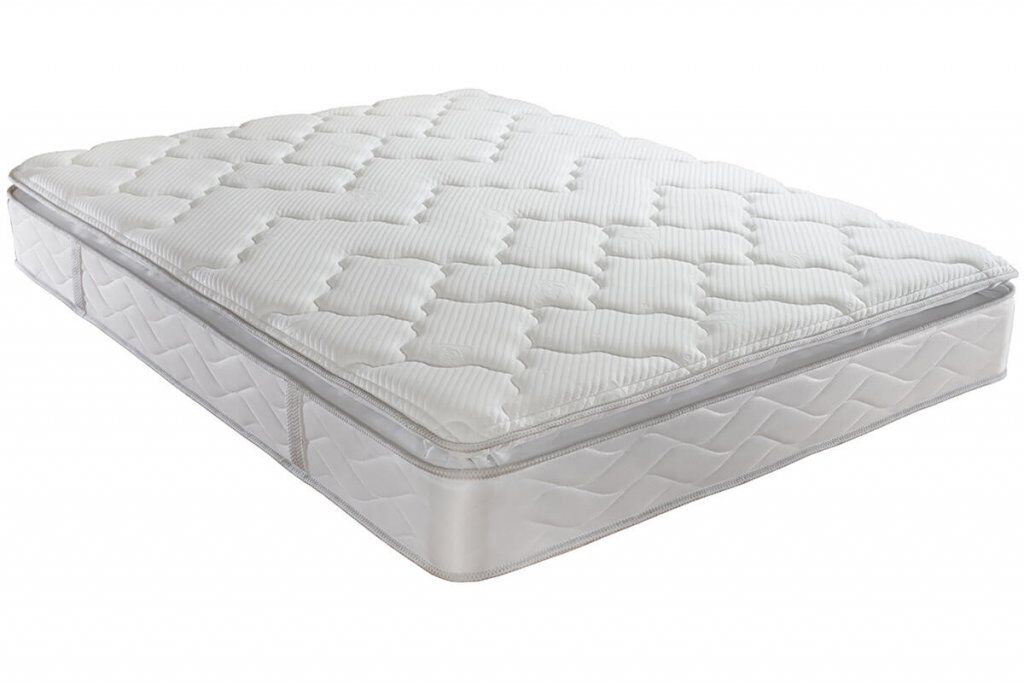 Fan of Sealy? Check out our extended range of Sealy mattresses.
Silentnight Geltex 1000 Mirapocket Pillow Top Mattress
If you find yourself getting hot and uncomfortable at night, this pillow top mattress could be the answer. Silentnight's Geltex technology provides you with a cooler fresher feel. Their 1000 Mirapocket springs provide exceptional support and minimal movement transference.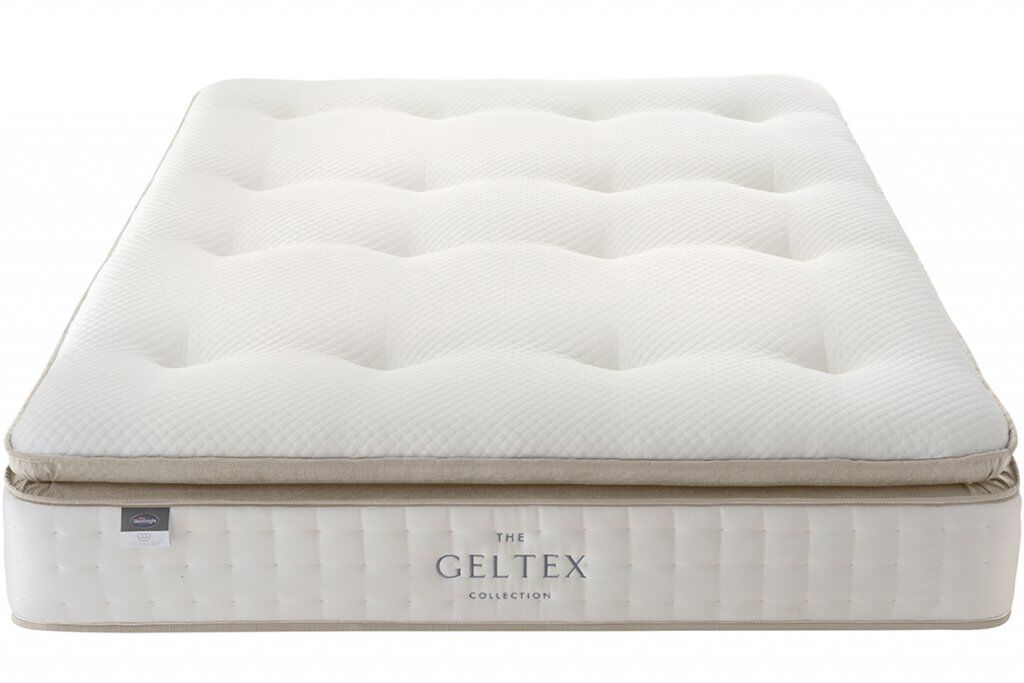 Sleepeezee Wool Supreme 2400 Pillow Top Mattress
Providing exceptional breathability, comfort and softness, a pure wool pillow-top mattress on top of their 2400 individually pocketed spring base makes this mattress from Sleepeezee a must-buy. It's also a greener option, the wool used is exclusively sourced in the UK to support Britain's sheep farmers.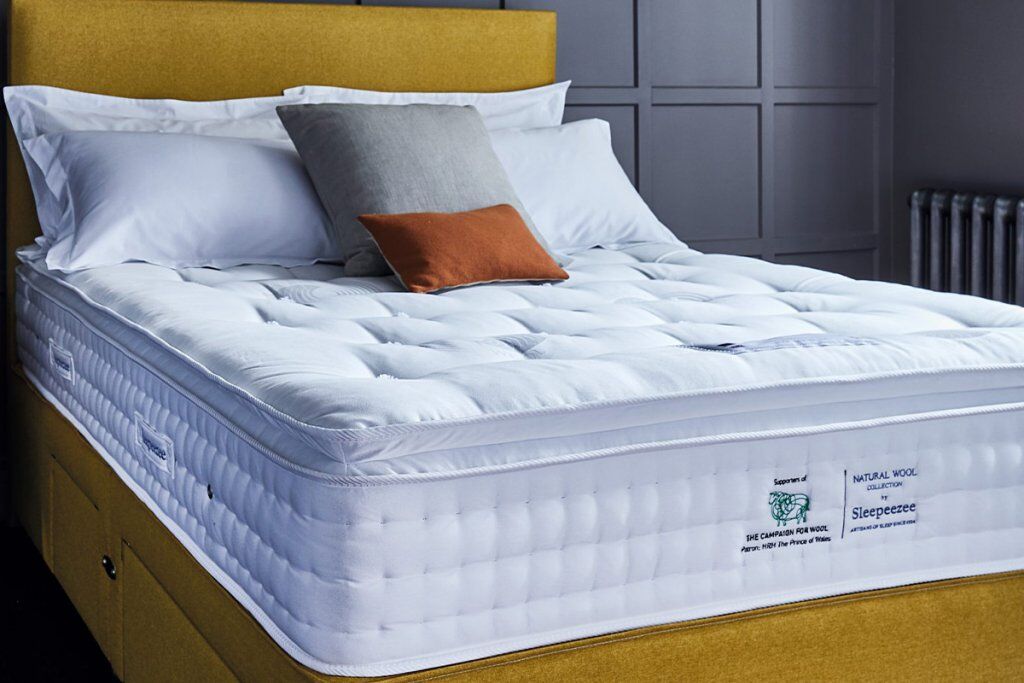 SleepSoul Space 2000 Pocket Memory Pillow Top Mattress
A medium-firm pocket sprung base combined with a memory foam pillow top that gives you that cushioned support and eliminates pressure points. If you want comfort, the SleepSoul space mattress is perfect for you.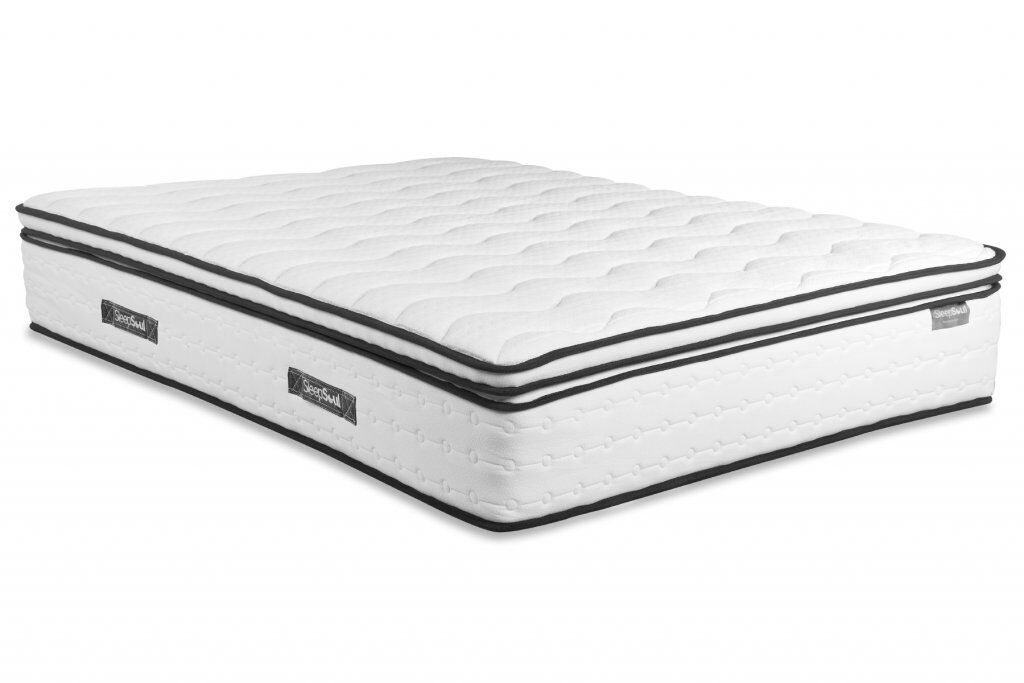 Relyon Sophia 2850 Pocket Natural Pillow Top Mattress
This gorgeous mattress combines a base made up of 2850 individually pocketed springs for total support, and an indulgent pillow top made from pure new wool, alpaca fleece, and pashmina wool. It doesn't get much more luxurious than this!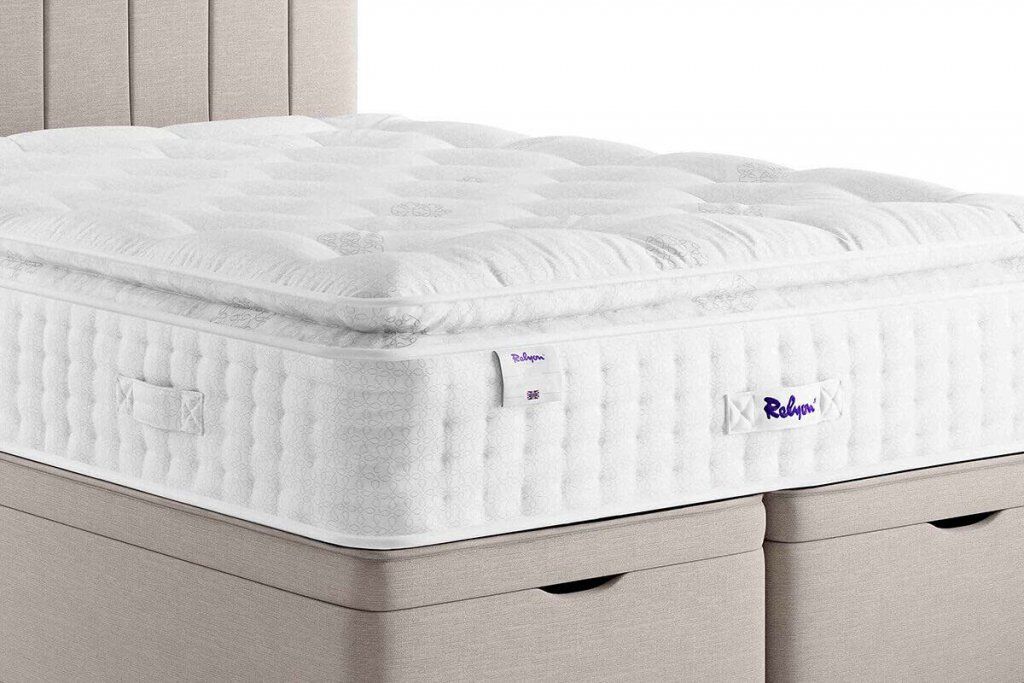 Are tufted mattresses any good?
Tufted mattresses use a traditional technique to secure multiple layers of filling together by 'hand tufting' – a craft technique that's been used for hundreds of years. The advantage of this process is that the layers are less likely to shift over time. That means fewer lumps, bumps or dips and a fuller, plumper surface.
Hand tufting also increases the firmness of the mattress to give you more support. You can spot a tufted mattress by the buttons and symmetrical waves that pattern the top surface. Hand-tufted mattresses are luxurious, long-lasting, and made with real care and attention to detail. They're premium quality and guaranteed to provide you with a comfortable night's sleep.
Our top tufted mattresses
We've picked our favourite tufted mattresses, all of which use this traditional method of fixing the layers of fibres in place to ensure they don't move around. No lumps, no bumps, just restful sleep every night.
Tuft & Springs Superia 3000 Pocket Natural Mattress
A mid-range, medium-firm mattress that incorporates luxury natural fibres including silk, cotton and wool, with a sprung core of 3000 individually pocketed springs. Hand tufting keeps the layers firmly in position for flawless support and comfort with this Tuft & Springs superia natural mattress.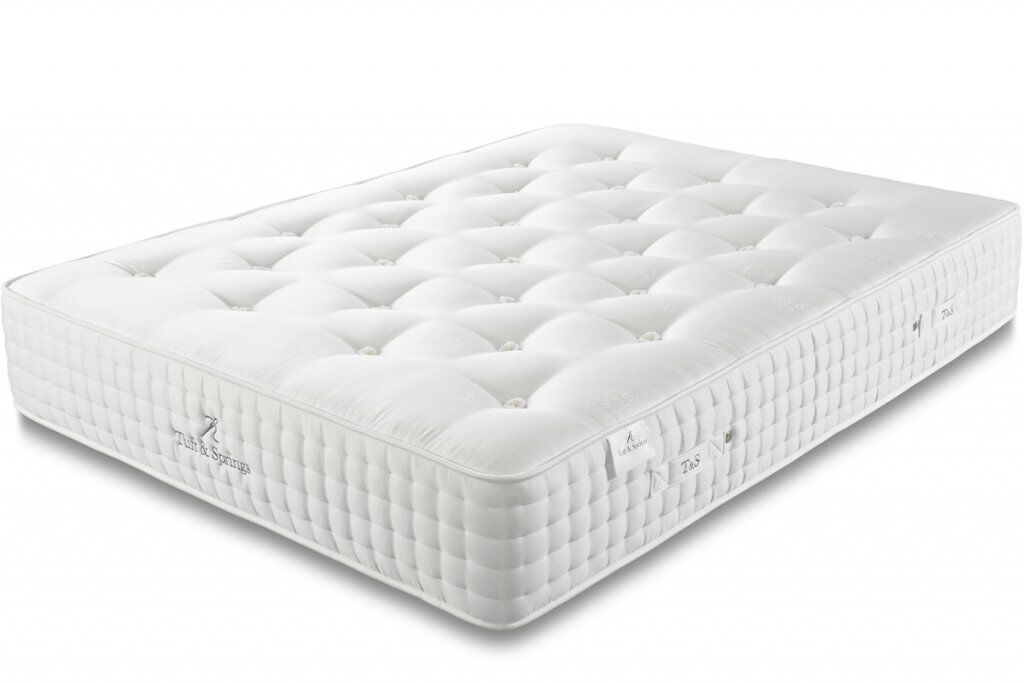 Layezee 800 Pocket Ortho Tuft Mattress
The Layezee 800 tuft ortho mattress that's perfect for those who prefer a more supportive mattress but with no compromise on comfort. This deep, luxurious mattress has 800 pocketed springs at its core. It's double-sided to last longer.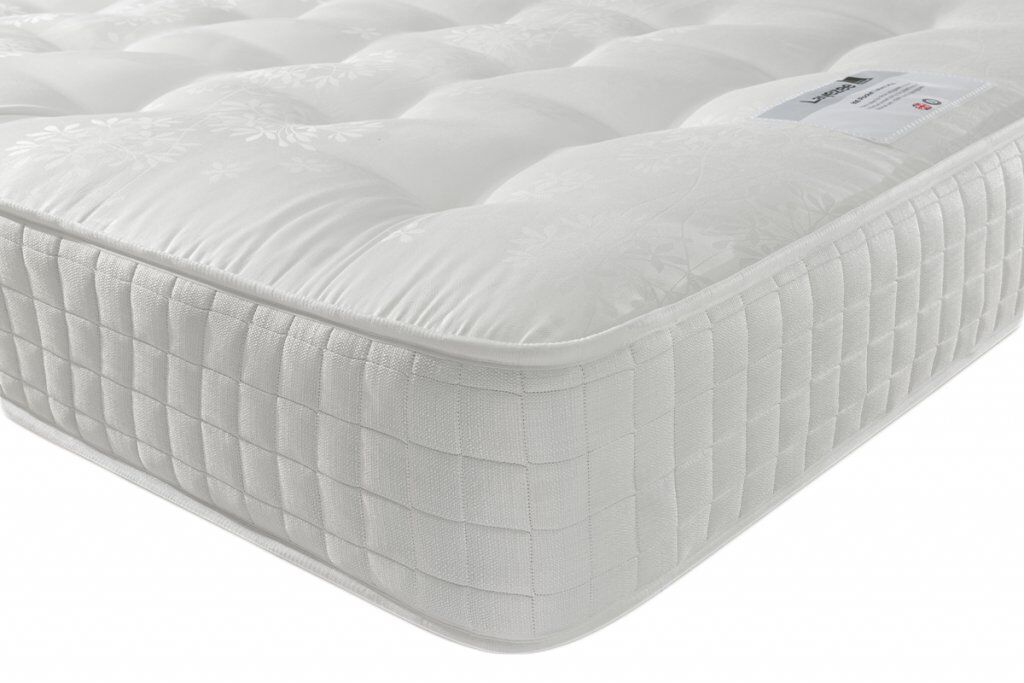 Tuft & Springs Chantilly 3000 Pocket Natural Pillow Top Mattress
Not only does the Tuft & Springs Chantilly exclusive mattress have a hand-tufted top. But it also has a deliciously soft and cosy pillow-top layer too for a cloud-soft experience with no compromise on support. 3000 individually pocketed springs provide a sublime level of support. The hand-tufted pillow top just begs to be snuggled into at the end of a busy day.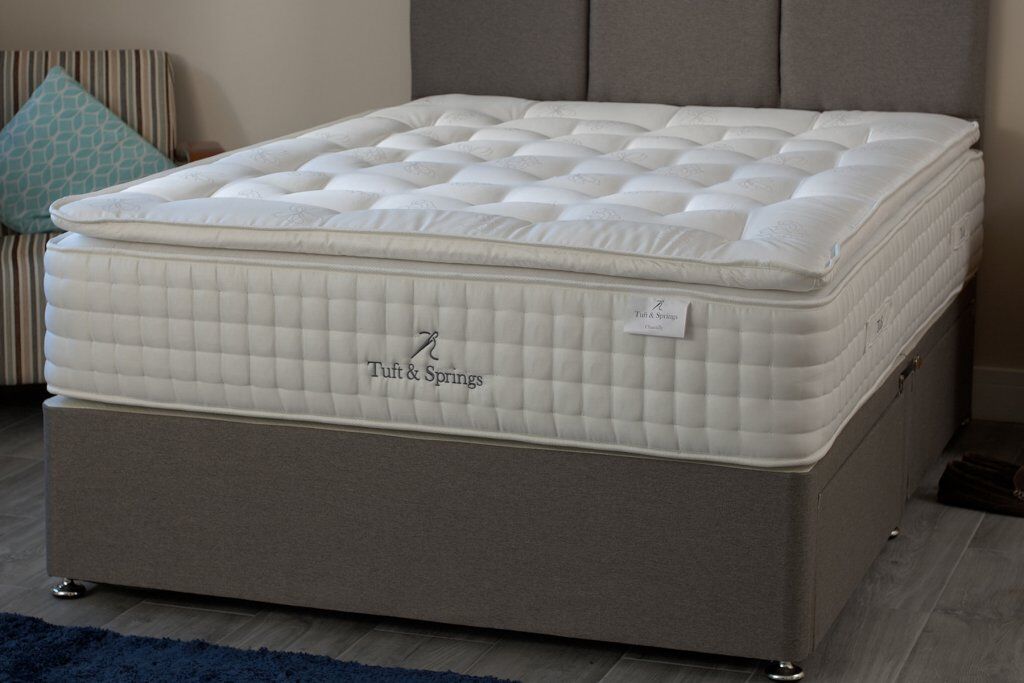 What are box top mattresses?
Box top mattresses are similar to pillow-top mattresses but with a more 'squared off' appearance. An additional layer of cushioning is attached to the main mattress body. So, the support mechanism of the main mattress has a more dynamic effect on overall comfort.
Box top mattresses usually employ memory foam, latex, or more traditional fillings such as pure wool or goose down. They feel firmer than pillow-top mattresses, which may suit those who sleep on their front more.
Quilted mattresses explained
The final type of surface you can choose from when you're buying a new mattress is the quilted top. These are smooth, flat-surfaced mattresses with a distinctive 'quilted' finish to them. They're often used to construct high-quality yet slimline mattresses such as the Dormeo Octaspring 9500 Latex Memory Foam Mattress or the MLILY Bamboo+ Serene Ortho Memory 4500 Pocket Mattress.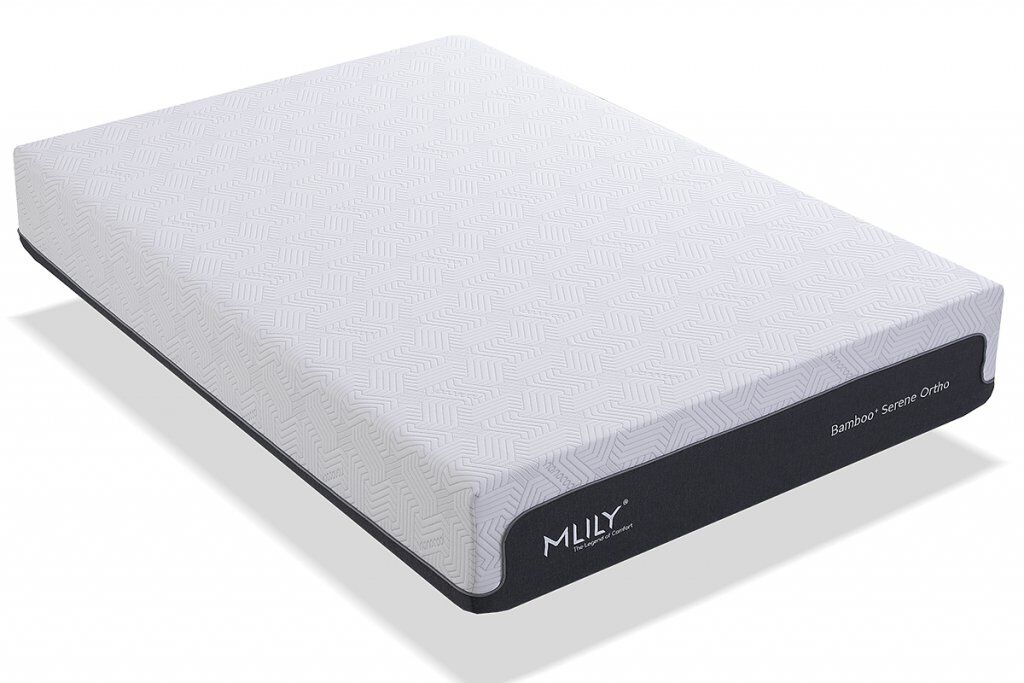 Quilted mattresses feel soft, smooth and exceptionally comfortable. Depending on the firmness rating of the mattress, they're particularly suitable for side and front sleepers.
For even more information, check out our top mattresses for side sleepers and even the best mattresses for back sleepers.