For the perfect night's sleep, you need the perfect mattress, which goes without saying. However, even the best mattress in the world will struggle to reach its potential if it doesn't have the right support.
One of the options you could choose is a bed frame with slats: connected strips of strong wood that lie widthways across the middle of the frame. They provide a base on which the mattress sits, and you'll find slatted bed frames in all sizes, from single and double bed frames to kingsize and larger.
Read on to learn the pros and cons of bed frame slats, the different types available, and which mattresses slatted beds work best with.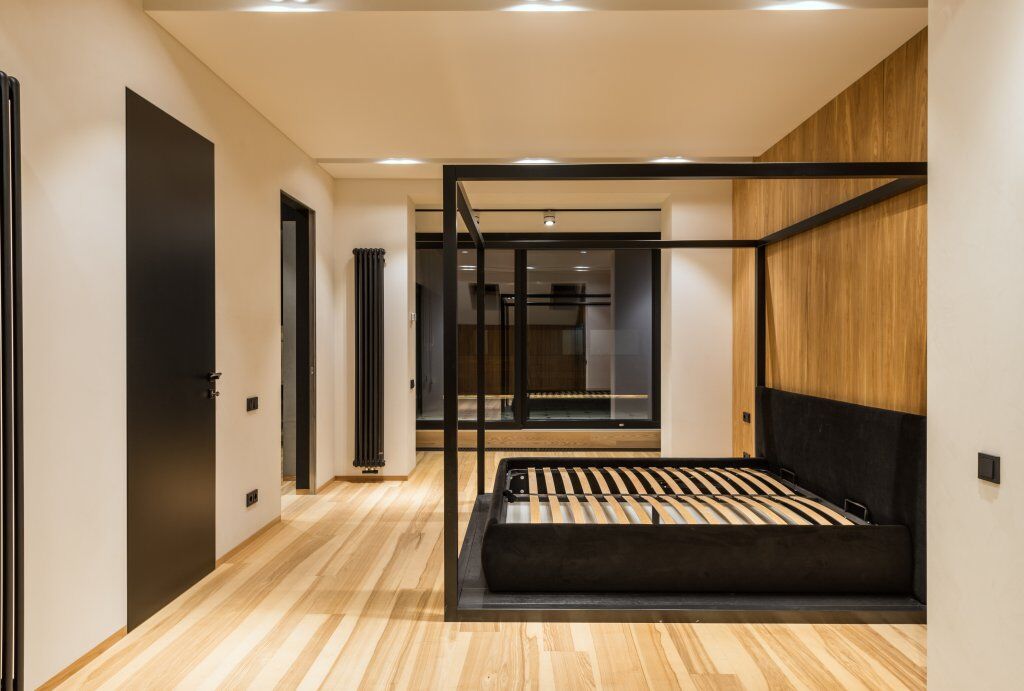 Advantages and disadvantages of having bed frame slats
The major benefit of choosing a slatted base is the level of support that it gives you while sleeping. They can easily adapt to different weights placed upon them, at different locations on the bed, evening out weight distribution: if you're looking for good back support while you sleep, a decent slatted frame can help. They're also a great choice for ventilation. Because of their design, they allow air to circulate all around your mattress. This helps to wick away sweat and reduce the likelihood of your mattress gathering dust and other allergens, keeping it in great condition for even longer.
There are some downsides to slatted bed frames, however. Certain slatted frames are not always suitable for those on the heavier side, as they may not offer the right level of support, and may not be sturdy enough.
Additionally, if not attached properly, bed slats can sometimes move around. This can not only mean that you have a less comfortable night's sleep, but it can also mean that your mattress could get damaged. What's more, slats can sometimes get broken - particularly if you're using a low-quality bed frame, or if the slats are too far apart. This means that you'll have to spend money on replacing individual slats if this is possible - or buying an entirely new bed frame if not.
How big does the gap need to be between bed slats?
The gap between your bed slats matters more than you may think! Too close together, and you may find that your mattress feels too firm - and you'll also find that air can't circulate as freely between your bed and your mattress.
Too far apart, though, and you risk causing wear and tear to your mattress - as well as running the risk of your mattress feeling lumpy thanks to its lack of support.
Specific mattresses may have their own recommendations when it comes to the optimum distance between slats, so it's always worth checking the small print. However, it's generally recommended that the slats are no more than 7cm apart, and you'll find that there is around 4-5cm between slats with many bed frames on the market.
What are the different types of bed slats?
When buying a bed, you'll find that there are two different slat types: solid slats and sprung slats. The type you choose will depend on the level of support you're wanting from your bed, and from your mattress.
Solid slats
Solid slats, as the name suggests, are rigid wooden slats that are pretty inflexible. They're straight and consist of a single row of slats that sit flat right across the bed frame, and are reinforced with a support bar that runs lengthways down the centre of the bed frame.
By nature, they're sturdy and strong, and because they're so inflexible, they help to absorb movement. It means that solid kingsize or double bed slats are perfect for those who find they can be disturbed by a partner moving in their sleep, as well as for those who prefer a harder sleeping surface with greater support.
Sprung slats
Sprung slats, on the other hand, are more flexible - they're often made of woods like beech, rather than pine (which is often used for solid slats because of its rigidity). Beds with sprung slats are laid out in two rows on the bed frame, each one stretching from the edge of the bed to the centre where they're clipped to a central support rail, normally using plastic clips. With sprung slats for a double bed, for example, each half of the bed will have its own set of slats that run to the centre.
The flexibility of the wood means that there's less chance of the slats cracking or becoming stressed. Normally, you'll find that sprung slats curve upwards, acting as a shock absorber for your mattress with a feel that's more springy.
Because each slat is joined to the bed individually, you'll find that sprung slats offer more flexible support than solid slats, responding to the movement of both the mattress and the weight of your body.
What non-slat options are available?
There are two main options when it comes to beds with no slats: either a divan bed base or a solid base bed (which can be a wooden bed or metal bed).
Solid bed bases tend to work well with firmer mattresses, as well as for heavier people. Divan beds, meanwhile, are a great space-saving option, as the base is the same size as the mattress. They also often come with built-in storage, which can appeal to some.
Which mattresses suit a slatted bed frame?
Certain mattresses won't perform at their best if they're used on the wrong type of bed frame. However, the good news is that nearly all types of mattresses are suitable for slatted beds.
Bear in mind, however, that if you have a particularly heavy mattress - such as a solid memory foam mattress - you'll need to ensure that your slatted bed frame is strong enough to support it. With any mattress, it's important to check that the slats are spaced correctly and are strong enough to give your mattress the level of support that it needs.
The quality of your slatted bed frame is the most important factor: choose right, and it should be suitable for any mattress of your choice. If your sprung slats are too firm, your mattress can sit on the central bar, which can cause damage to the mattress over time. Supposing that your mattress is of poor quality, with upholstery that isn't substantial enough, the springs or other support mechanisms can be pushed out of shape.
If you buy a solid slatted bed that's too cheap, meanwhile, the slats can sometimes be spaced too far apart. If this is the case, it can create bulges in the mattress, which can cause irreparable damage. Similarly, you also have to be sure that solid slats are firmly attached to the bed frame: if not, they can move around as you move, which again can cause damage to your mattress.
There are many advantages to buying a slatted bed frame, and a carefully chosen frame can last - and help your mattress last - for years to come.
Need more help in finding the right bed for you and your home? Check out our handy Bed Buying Guide.