We all know about memory foam mattresses, latex mattresses and even reflex foam mattresses. But what about a gel foam mattress? This clever material gives you all the benefits of memory foam. With the addition of a cooling ingredient that creates a more refreshing sleep environment.
Memory foam is great, but it has one big drawback – it holds the heat. Air can't flow as easily through the dense foam structure as it can through a pocketed sprung mattress. So, if you suffer from night sweats or hot flushes, memory foam can make things even more uncomfortable.
Gel foam is a viscoelastic foam that's combined with gel beads that reduce the build-up of heat within the foam. This allows you to regulate your body temperature more and gives you that cooler, fresher feeling.
The most popular type of gel is Geltex, which is used by big brands including Silentnight mattresses and Sealy mattresses. Gel beads, foam crystals and air-filled cells combine to provide you with comfort, support, and a cooler feel. The more open structure of Geltex compared to standard memory foam allows the air to flow through too, enhancing the cooling effect.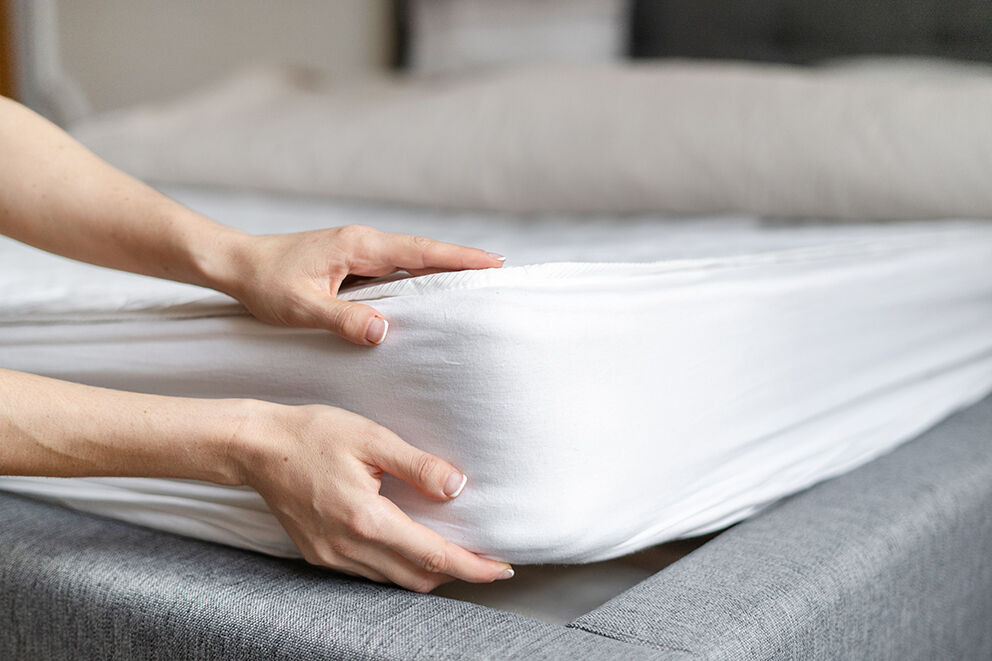 Ten benefits of a gel foam mattress?
They're cooler – Gel foam creates a fresher, cooler sleeping environment, ideal if you suffer from night sweats or hot flushes.
Full body support – Gel foam delivers outstanding support along the length of your body for a better night's sleep.
Pressure relief – By providing support that cushions the body, a gel foam mattress eliminates pressure points at key locations such as the shoulders, neck, lower back and hips.
Helps you to regulate your body temperature – the gel cools and allows you to regulate your body temperature more efficiently, particularly during hot weather.
Hypoallergenic – Gel foam is hypoallergenic, making it particularly good for anyone who suffers from respiratory conditions such as asthma, or who are susceptible to allergens.
Movement absorption – by absorbing movement during the night, there is less chance of disturbing your partner if you're a nocturnal wriggler!
Align that spine – Gel mattresses mould to the shape of your body in the same way that memory foam mattresses do, helping to keep your spine aligned and in the neutral position. That means no aches and pains when you wake up in the morning.
Durable – Gel Foam is long-lasting and durable, giving you years of comfort and support.
No roll-together – Because gel foam is a type of memory foam, it retains its shape more readily so you avoid dips and lumps. That means no roll-together – unless you want to!
Suitable for all sleepers – Whether you sleep on your front, back or side, gel foam provides the right amount of support and comfort to give you a good night's rest.
What's the difference between gel foam and memory foam?
Memory foam mattresses are typically made up of several individual layers of foam. With a gel foam mattress, some of those layers include the gel beads that are inserted into the foam during the manufacturing process. This makes gel foam different in two key points:
Response rate – often known as 'spring back'. This is how quickly the foam regains its original shape once any weight or pressure is removed. In gel foam, the response rate is faster, which increases the amount of support, especially if you tend to be a restless sleeper.
Temperature regulation – because the structure of a gel foam mattress is more 'open' than the denser memory foam, it allows the air to flow through the mattress more freely.
What are the best gel foam mattresses and toppers?
Silentnight Cool Gel Memory Foam Mattress
One of the most popular in its class and rated as 'Excellent' on Trustpilot, this Cool Gel mattress from one of the UK's most popular brands is a winner. Zoned comfort eliminates pressure points, it incorporates firmer reflex foam too for a more supportive feel.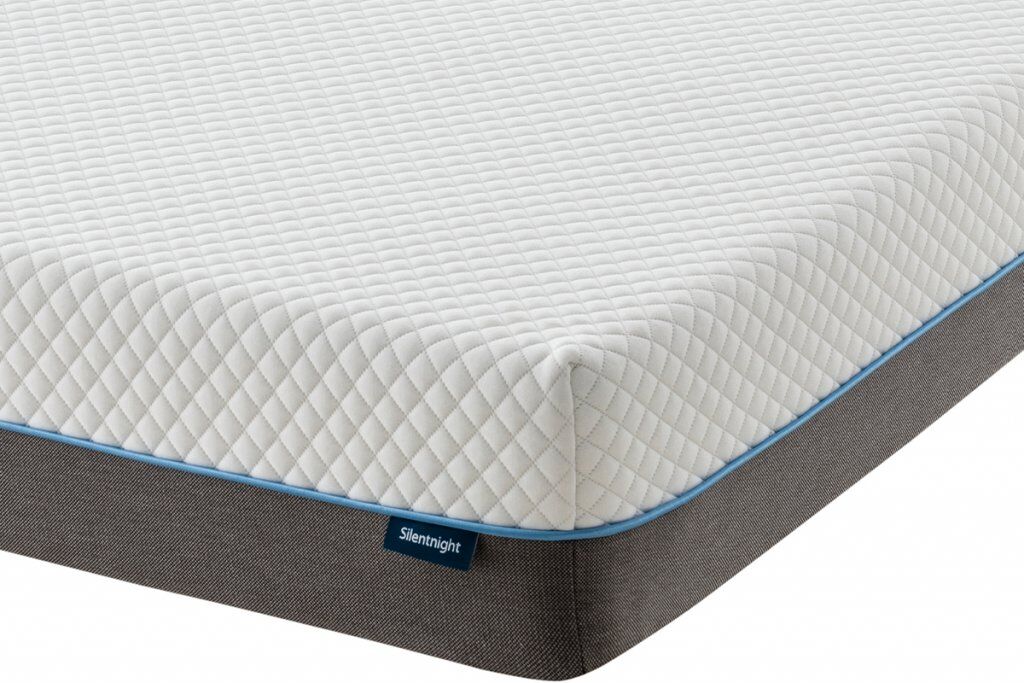 Hyder Elevate Pocket Gel 1000 Adjustable Mattress
A high-quality mattress with 1000 individually pocketed springs and a layer of Geltex gel foam for a cooler, fresher feel. Single-sided, so there's no need to flip and turn the Hyder adjustable mattress for easier maintenance.
Spring King Oasis Cool Gel 3000 Mattress
A medium mattress providing 27cm of depth and a pocket sprung core for better support. The Zero-G cool gel layer of the Spring King Oasis mattress keeps you cooler and more comfortable. The airflow through the sprung core regulates your temperature to prevent night sweats.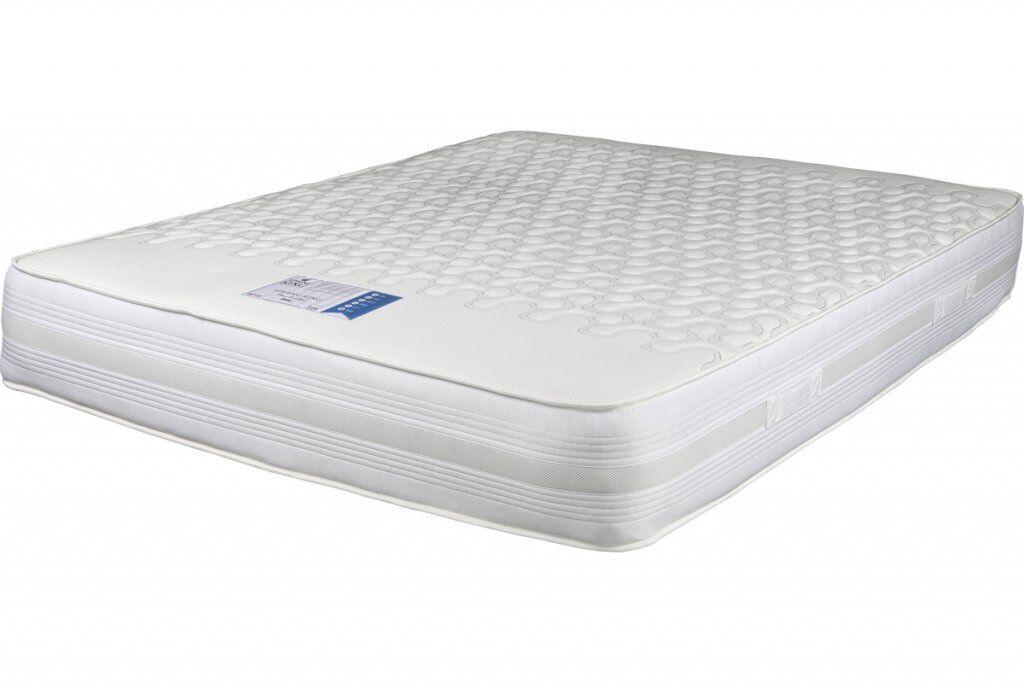 Luxury Gel Memory Mattress Topper
If you love the feel of your current mattress but would like things to be a little cooler during the summer, the perfect alternative is a gel mattress topper. Made from the same cool gel as many of our mattresses, this topper will fit on the top of your mattress and give you that cooler, fresher feel.
Check out our tips on how to choose a new mattress. And, remember, for every mattress you buy from us, we plant a tree to offset our carbon footprint, making us a greener choice.